I am a jumble of passions, misgivings, and wants.It seems that I am always in a state of wishing and rarely in a state of contentment.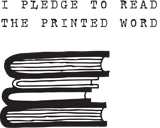 creature(s) lurking
Dogs falling asleep in their food

The best photoset I have ever seen a direct window into my soul

IM SCHLEEP

Give me all these babies. 
(via fuckyeah-nerdery)
Paris - From My Eyes to Yours

A random image of beautiful clouds that I took on the plane ride over. I've been fascinated by the sky ever since I was a child. 

Some scenes from my first day in Paris - so much beautiful architecture to admire - and that blue blue Fall sky.

Images taken with an iPhone 5.
Can't tell if this is Michael Cera as a child or as an adult…

Discomfort levels rising.
(Source: kcesliv-irot, via reaume)