I am a jumble of passions, misgivings, and wants.It seems that I am always in a state of wishing and rarely in a state of contentment.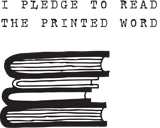 creature(s) lurking
Florence Welch's home in South London photographed by Angelo Pennetta for Vogue, May 2013
(via bohemea)
Me and Norman at my studio #1
(via bohemea)
Make Your Own Alkaline Vitamin Water

Find yourself needing a vitamin boost?  

Click here, for complete recipe and directions of my five signature colour-free, sugar-free and bpa plastic free alkaline vitamin waters or get inspired to make your own combinations.  

Recovery - 

This vitamin water is ideal for recovery post-workout or after a large bout of physical activity.  Blackberries and Cherries aid in replenishing oxygen in the blood while pomegranate and glutamine help to restore and repair muscle tissue damage

C*Power - 

This vitamin water gives you a boost of anti-viral and anti-inflammatory vitamin C.  With natural citrus fruits and camu camu powder, c*power 

is ideal for boosting your immunity after an illness or just keeping your body empowered.  This is an excellent combination for weight loss

Stressless - 

This is my favourite combination, the blend of watermelon and rosemary is divine.  This vitamin water is ideal for helping you balance stress on a mental and physiological level.  With the addition of B vitamins, hydrating watermelon and calming rosemary this combination is best used during times of stress or intensity

Digest It - 

Excellent for aiding in digestion and stimulating the colon and digestive tract.  With the combination of pineapple's digestive enzymes, soothing, cooling mint and warming ginger, stimulating lemongrass, immunizing lychee and probiotics this water will aid in internal balance

Detox - 

Purify your blood and body with this awesome vitamin water!  Detox is ideal for the morning after a night out or when you are cleansing.  Created with hydrating coconut water, and fresh cucumber, nutrient rich coconut meat, detoxifying milk thistle and anti-oxidant loaded raspberries and blueberries, this combination will cleanse your body from the inside out

It simple, cheap and easy way to get your vitamins in a delicious and hydrating way.
(via astroburrito)